FOR EVERY WOMAN
: Crafted for every woman at any stage of her journey, from the early years of just beginning menstruation, the childbearing years of fertility, pregnancy & postpartum, to the later years of menopause. Crafted with the purest ingredients and traditional healing medicinal herbs to help support hormone balance, providing Vitamins A, B, C, & E, and essential minerals like: Selenium, Magnesium, Iron, Copper and Zinc to naturally provide ample nutrition & natural hormonal support.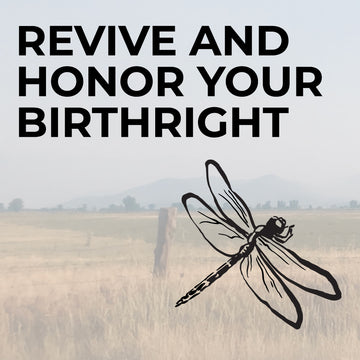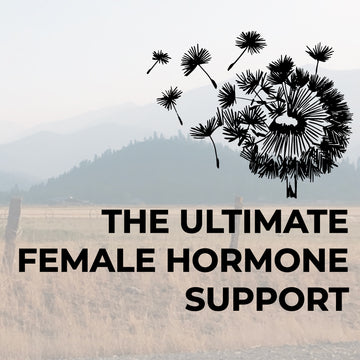 Ingredients
CRAFTED WITH SIMPLE WHOLE FOOD INGREDIENTS TO PROVIDE ESSENTIAL TARGETED NUTRITION
Beef Liver

Beef liver is a nutrient-dense ingredient, essential for hormone balance and liver health. It's rich in B-vitamins, particularly B12, which support energy metabolism and aid in hormone synthesis. The high iron content helps in regulating menstrual cycles and preventing anemia. Beef liver also supports the liver's detoxification processes, crucial for maintaining hormonal balance. Its abundant vitamin A content can promote clearer skin and support thyroid function.
Beef Kidney

Beef kidney is valuable for its role in supporting kidney health and hormonal balance. Rich in selenium and B-vitamins, it aids in detoxification and energy production. The nutrients in beef kidney help in the proper functioning of the thyroid gland, crucial for hormone regulation. Additionally, its role in waste elimination helps in maintaining clear skin and balanced mood.
Spirulina

Spirulina is a powerful algae known for its high nutrient content and considered to be one of the oldest life forms on Earth. It supports thyroid function due to its iodine content, crucial for hormone synthesis. Spirulina aids in liver detoxification, enhancing hormonal balance. Its high protein and iron levels boost energy, and its antioxidants promote clearer skin and mood regulation - It's highly nutritious and a great source of copper, and B vitamins
Bee Pollen

Bee pollen is a superfood that supports hormonal health and boosts energy. It's packed with vitamins, minerals, and antioxidants, aiding in liver health and hormonal balance. Bee pollen's anti-inflammatory properties can help with skin clarity and menstrual discomfort. Its mood-enhancing properties, attributed to its rich nutrient profile, support overall emotional well-being and is known to support healthy estrogen production.
Red Raspberry Leaf

Red Raspberry Leaf is renowned for its benefits in menstrual health and hormone balance. Considered the "Herb Supreme" for women's health, it is rich in Vitamins and Minerals specifically: Calcium, Iron, Phosphorus, Potassium, Vitamin B, C and E. It tones the uterine muscles, aiding in menstrual regulation and reducing cramps. Its nutrient-rich profile supports liver health, crucial for hormone detoxification. The leaf also supports kidney function and contributes to overall emotional well-being.
Milk Thistle

Milk Thistle is known for its liver-supportive properties. It aids in detoxifying and regenerating liver cells, crucial for hormonal balance. Milk thistle's antioxidant properties help in maintaining clear skin and protecting thyroid health. It also plays a role in mood regulation, given its impact on hormonal equilibrium.
Dandelion

Dandelion is a gentle detoxifier, particularly beneficial for liver and kidney health. It's rich in vitamins A and C, supporting skin health and immune function. Dandelion aids in hormonal balance by promoting liver health, essential for hormone metabolism. Its diuretic properties support kidney function and help regulate menstrual cycles. It is also high in Vitamin B12, K Calcium, Potassium, and Iron, helping to aid overall well-being, digestion, and stimulate bile flow.
Vitamin E

Vitamin E is essential for hormonal health, skin clarity, and emotional well-being. Its antioxidant properties protect against oxidative stress in the liver, aiding in hormone regulation. Vitamin E supports the thyroid gland's function and helps in maintaining healthy skin. It also contributes to overall energy levels and mood balance. It also is a major player to help balance the endocrine system by naturally working to balance hormones by helping to boost natural progesterone levels and decrease excess testosterone.
Magnesium

Magnesium is crucial for hormonal balance, menstrual health, and mood regulation. It supports liver and kidney function, aiding in detoxification processes essential for hormonal health. Magnesium helps alleviate menstrual cramps and supports thyroid function. Its role in stress reduction and mood stabilization makes it an essential nutrient for emotional well-being.
Hormones Balanced!
Let me tell you, this bottle has been a life saver. I wake up and walk to my kitchen and reach for this jar first thing in the morning. Since incorporating it into my daily routine, the first thing I noticed was how my energy levels rose and my mental clarity seemed the best in ages. However, the thing that sold me has been the effect of a regular menstrual cycle which has become significantly less painful! My hormones seem like they have balanced and my skin has cleared! I am n love with this product and will not go without!
Menstrual Cycle Game Changer!!
An all in one supplement that has PURE ingredients. I truly love and trust Birthright's products to aid in my hormonal health. I take revive on the daily on this has helped to regulate my cycle & keep everything balanced! It's great to know that there's a supplement out there that I can trust that doesn't contain fillers. I know that I'm getting nothing but the best with Birthright.
AMAZING.
I have had irregular periods for 10 years. For the first time, after taking these for 2 months, I just got my period on day 28👏🏼👏🏼 soooo thankful.
Amazing Ingredients
I've spent so much time and money looking for vitamins without a whole bunch of additives and sugars. This vitamin keeps it simple with only ingredients that you need, and none that you don't! They are also fairly small for a nutrient-dense capsule which is a huge bonus. Can't recommend enough!
Feel way more energetic! Like myself again!
This product has been amazing for giving me some extra energy that consistently lasts throughout the whole day. I feel less tired and more balanced overall and my sleep has never been better, which in return leaves me feeling more energized each day. I love the clean ingredients and that it is not a complex formula of synthetic vitamins, but simply just real food and ingredients!